Welcome Summer of 2013

Wally Byam Caravan Club International

We are making plans over the winter months so your time in Huron will be

filled with lots of joy and great memories!

Become a fan on facebook to

get updates on the progress over the winter months.

Friendly competition on our 18 hole miniature golf course

16 flavors of hand dipped SDSU ice cream

Pies baked fresh daily

Evening walks around Ravine Lake

The beauty of flowers on Isaak Walton Island

Leisurely paddleboat rides under the summer sun

Peaceful sunsets in all their splendor

All this plus intentional hospitality is waiting for you at Ravine Lake, in Huron SD.  We are the location for outdoor family fun, group celebrations or coffee, pie and ice cream with friends. We are excited that you have chosen to check us out and would be happy to serve you if given the opportunity.

Our goal at Ravine Lake is to provide a place to create joyful memories for
every resident and visitor to Huron
. We are committed to creating an atmosphere where relaxing conversation can take place as well as large group celebrations.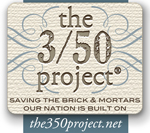 Open May 12 - Sept 30, 2012   350-1287  352-4913

Open  2013

May 10

Hours:

11 - 9

Sunday 1 -9